FindMyLeads, Ltd. develops custom websites that attract consumers seeking assistance from your product or service. These sites provide detailed information that entices the consumer to request additional help.

If you are looking for fresh Insurance leads you have come to the right source. FindMyLeads.com is the leading source for high quality Insurance leads. Our Insurance leads are delivered fresh every 5 minutes to ensure that you are purchasing the hottest insurance leads on the market.
How do we get our Insurance leads?
Our web sites and insurance lead capture programs never offer incentives to a user to complete a form for more information.
Most of our Insurance leads are generated through our very own network of insurance related web sites which see thousands of unique visitors a day. The Insurance related web sites range in content and type. Each site is developed around the insurance industry and offers exit pages and links to encourage a user to request more information. The web user submits detailed information into our custom on-line forms based upon certain criteria. The insurance lead is then instantly sent to FindMyLeads.com within a matter of seconds. Users of FindMyLeads.com can log-in and purchase insurance leads immediately.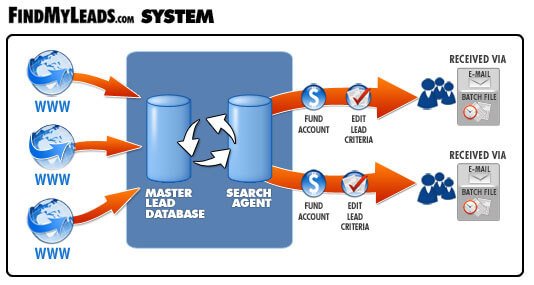 At FindMyLeads we pride ourselves for superior customer service, and the highest quality Legal Leads available in today's marketplace.